by
Robert Struble, Jr.
on Jan 19, 2013 in
Featured
,
Government & Politics
,
Law & Justice

        Obama on Secession
Something of a clamor for secession followed President Obama's reelection in 2012.  And the elections strengthened his ominous social agenda, with wins for same sex marriage in four out of five States.  After election day, some half a million citizens signed petitions to have 13 States withdraw from postmodern America.  The White House responded in a less than two page essay written by Administration spokesman, Jon Carson.  It begins with this platitudinous tripe:
In a nation of 300 million people — each with their own set of deeply-held beliefs — democracy can be noisy and controversial. And that's a good thing. Free and open debate is what makes this country work, and many people around the world risk their lives every day for the liberties we often take for granted.
This is drivel for two reasons.  First ours was founded as "a republic of laws, not men." Democracy was intended to operate within the framework of a republic, especially through elected representation in the lower house of Congress.  There, however, incumbent protection plans developed toward the turn of the 20th century, giving members an average tenure comparable to the Judicial Branch – the body which is by design undemocratic.
Alas we no longer enjoy either a republic or a democracy.  What we do have is "noisy and controversial" to be sure.  While democracy may indeed be tumultuous, tumult cannot in itself constitute democracy.  Otherwise the Chinese Cultural Revolution (1966-76) under Mao Tse-tung qualifies as democracy.
Neither are Executive orders to suppress the 2nd Amendment democratic, however intense the debate they generate.  Nor is the politburo of nine, bedecked in their black robes, a democratic institution.  Amending the Constitution from the bench is an exercise in oligarchy — government of, by, and for the few.  Almost the antithesis of democracy, this dictatorship of judges has been ongoing for the last 50 years; and the Court remains poised and ready to decree some newly discerned freedom to indulge in moral licentiousness.  Anything, it seems, to keep the natives distracted.
Second, not many people overseas take to the streets and "risk their lives," as Carson alleges, for the license which masquerades as liberty in this country.  I'm unaware, for example, of any factual basis for the proposition that "many people around the world" are risking life and limb to advance their access to pornographic materials comparable to what America mass produces.  Yes, admittedly, this counterfeit liberty does pass for freedom of the press, USA style; but in no legitimate sense can license be liberty.  See George Washington's first state of the union address making exactly that distinction.[1]  But such a distinction — between liberty and license — seems to be lost on the 53 percent of Americans who reelected Obama.[2]
The next paragraph in the Obama Administration's response to secession petitions states: "But as much as we value a healthy debate, we don't let that debate tear us apart."  Here we are presented with claptrap if not worse — intentional dissimulation.  America is, as Obama must know since he is a prime instigator, implacably divided.  It is precisely because we are torn apart as a people that conservatives and liberals will be happier if separated geographically, in a community of shared values, rather that bound together like martial arts fighters in a cage, or gladiators in the Roman arena.
The Administration's anti-secession essay is authored not by Obama, but by his Director of the Office of Public Engagement, Jon Carson, a longtime Democratic Party operative.  Significantly, on the other hand, Obama himself responded in a televised address saluting the petitions for gun control (the largest being under 200,000 signatures gathered nationwide) whereas he commissioned Carson to address the half million or so signatories for secession by thirteen States.
Mr. Carson's only reference to Court rulings is this:  "And shortly after the Civil War ended, the Supreme Court confirmed that '[t]he Constitution, in all its provisions, looks to an indestructible Union composed of indestructible States.'"  Carson's scholarship was not up to giving us the case citation,[3] nor does he even mention the issue of slavery in his reference to the Civil War.
Mainly, Carson alleges, the war "vindicated the principle that the Constitution establishes a permanent union between the States."  But he cites no particular words in the Constitution to that effect because, upon examination, there are no such words in the text.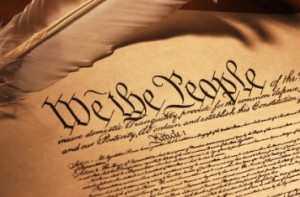 Just the opposite:  The 10th Amendment reserves "to the States respectively, or to the people" those powers not delegated to by the Constitution to the Federal Government.  But Obama, and his appointees to the Federal Courts, are of the "living-breathing" school of constitutional interpretation.  Such Americans are not renowned for prioritizing the intent or text bequeathed to us by the Framers.
Obama's man, Carson, was at least able to correctly cite his source for Abraham Lincoln's insistence in 1861 that "the Union of these States is perpetual."  But Carson omits the historically dated context, namely Lincoln' contention in his subsequent two sentences that,
Perpetuity is implied, if not expressed, in the fundamental law of all national governments. It is safe to assert that no government proper ever had a provision in its organic law for its own termination. (Lincoln's First Inaugural Address)[4]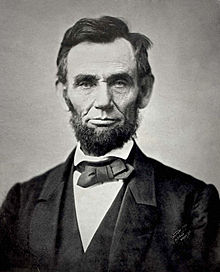 Lincoln was forgivably mistaken, as it turned out, in that he could not have foreseen the provisions for secession in the Constitution of the USSR — provisions which were implemented successfully in 1991 when 14 Soviet republics went their separate ways from Russia.  Nor could Lincoln have predicted the lack of perpetuity that developed during the 20th century in the likes of Austria-Hungary, Yugoslavia, Czechoslovakia, and Serbia/Montenegro – each of which would split into two or more nations.
Lincoln sat in the House of Representatives with John Quincy Adams.  By then an elder statesman, Adams had a quarter century earlier considered secession of the free States.  Said Adams in 1820:
I have favored this Missouri compromise, believing it to be all that could be effected under the present Constitution, and from extreme unwillingness to put the Union at hazard. But perhaps it would have been wiser as well as a bolder course, to have persisted in a restriction upon Missouri, till it should have terminated in a convention of the States to revise and amend the Constitution. This would have produced a new Union of thirteen or fourteen States unpolluted with slavery, with a great and glorious object to effect, namely, that of rallying to their standard the other States by the universal emancipation of their slaves. If the Union must be dissolved, slavery is precisely the question upon which it ought to break.[5]
By substituting for emancipation the phrase culture of life, we can say with Adams:  "A dissolution, at least temporary, of the Union, as now constituted, would be certainly necessary….  The Union might then be reorganized on the fundamental principle of emancipation."[6]
Adams' formula would have divided the country into two nations, of thirteen and eleven States each.  He regretfully suspected that it might be the only viable option, because (like the 21st century culture of death) slavery "taints the very sources of moral principle. It establishes false estimates of virtue and vice."[7]  After Adams' death it took a great Civil War to rid the Constitution of association with slavery.  The dogs of war might have been kept on their leash if Adams' bold ideas had been followed in 1820, rather than resorting to short-term solutions in the political compromises of 1820, 1850, and 1854.
The same might be said today of same-sex-marriage, the abortion holocaust, secularization of the public square, and other forms of the culture of death.  These are cultural maladies.  Add into the equation the economic woes like outsourcing of jobs and crushing debt, as well as political corruption, assaults on national sovereignty, and attacks on the Constitution – particularly the 1st, 2nd, 9th and 10th Amendments.
Radical problems require radical solutions.  If fundamental redirection of the nation can be accomplished without partition of the Union, then may God prosper the reforms.  But if it takes dissolution of the Union (hopefully by peaceful means) to retrieve virtue from the jaws of vice, then let us proceed.
Even if it takes the sort of sanguinary sacrifice described by Lincoln in his Second Inaugural, then with Lincoln we might repeat, "as was said 3000 years ago, so still it must be said, 'the judgments of the Lord are true and righteous altogether.'"  Or as Gen. Charles DeGaulle proclaimed during the French Resistance to German occupation: "If I live, I will fight, wherever I must, as long as I must, until the enemy is defeated and the national stain washed clean."[8]
_________
For earlier parts of this series, follow these links:
Farewell to Apostate America, Tentative Exit Plan
Farewell to Apostate America, part 2
Poem: Farewell to Apostate America
---
Endnotes
[1] During the first term of his Presidency, George Washington addressed the Congress on knowledge and its importance to "the security of a free constitution."  Echoing Puritan pioneers like John Winthrop of Massachusetts, President Washington contended that knowledge would improve the country by nurturing the people's discernment…"to discriminate the spirit of liberty from that of licentiousness, cherishing the first, avoiding the last." Washington's first annual address to Congress delivered on 1/8/1790.  The full text appears in the Annals of Congress, US Senate, 1 Congress 2, p. 969.  Available online here.
[2] The chief characteristic of Obama's followers, like their leader, is evidently not Christian moral scruple.
[3] Texas v. White 1868, 74 U. S. 725
[4] Lincoln's first Inaugural Address, 3/4/1861:  "I hold that in contemplation of universal law and of the Constitution the Union of these States is perpetual. Perpetuity is implied, if not expressed, in the fundamental law of all national governments. It is safe to assert that no government proper ever had a provision in its organic law for its own termination. Continue to execute all the express provisions of our National Constitution, and the Union will endure forever, it being impossible to destroy it except by some action not provided for in the instrument itself."
[5] .  J.Q. Adams, The Memoirs of John Quincy Adams, Comprising Portions of His Diary from 1795-1848 (New York: Scribner, 1951), Feb. 24, 1820.
[6] Ibid. March 2, 1820.
[7] Ibid.
[8] Charles DeGaulle, Memoirs of the War, vol. 1 [1954]